A little of this and that
3 photos from the beach, young guy making decorations on the beach. When the very high tide came, they all disappeared.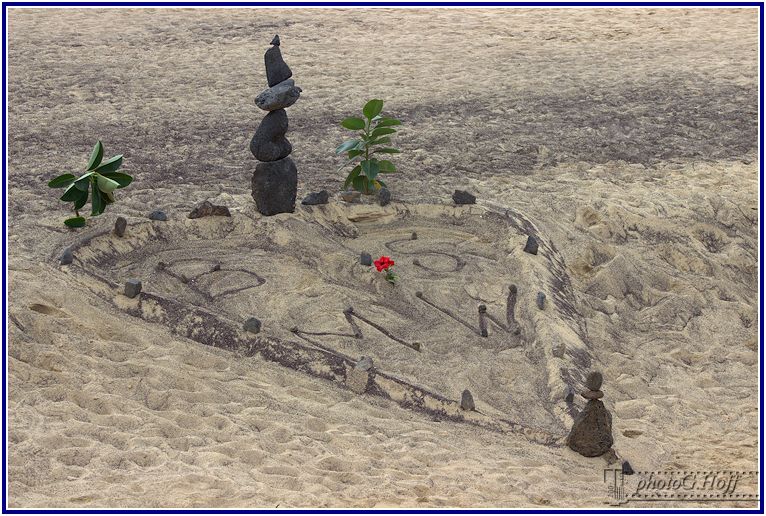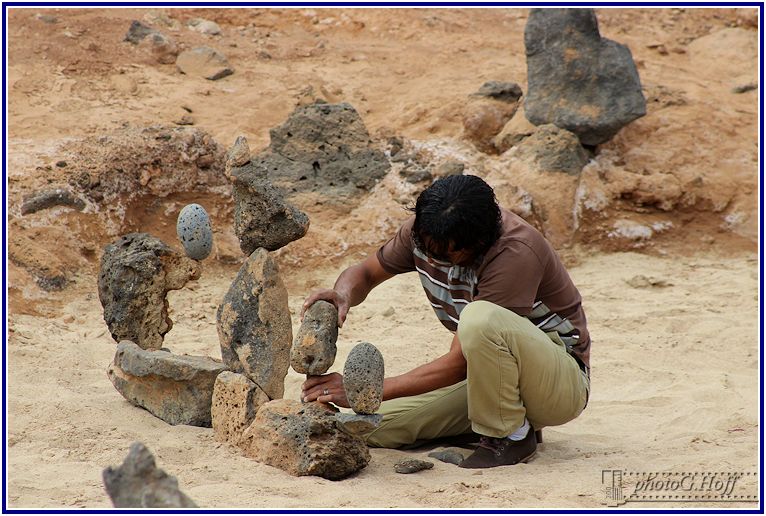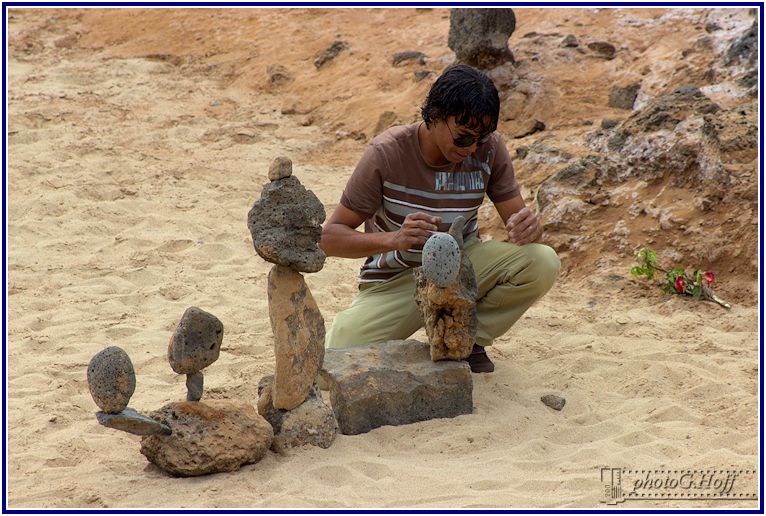 It was a lot of cats there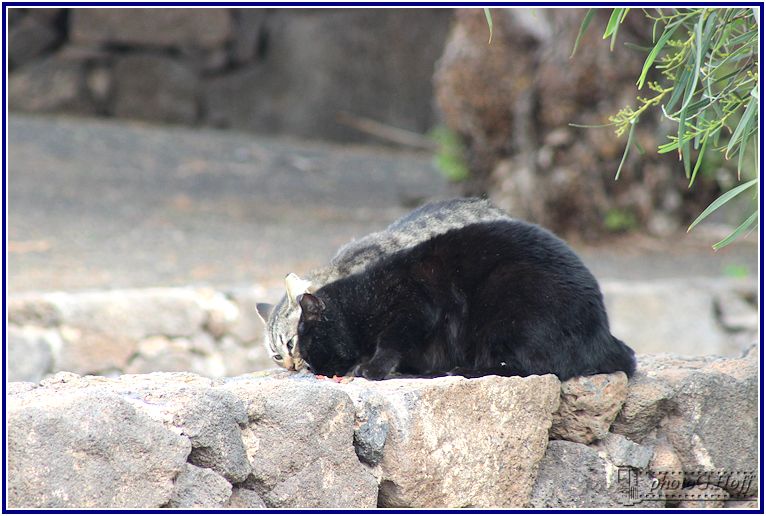 A strange dog; with a rastafari look?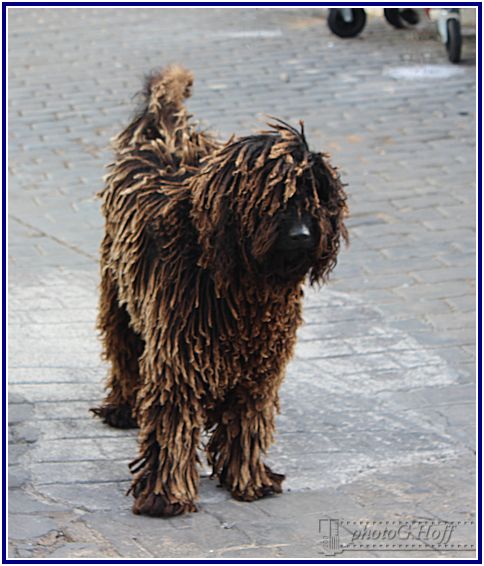 Doves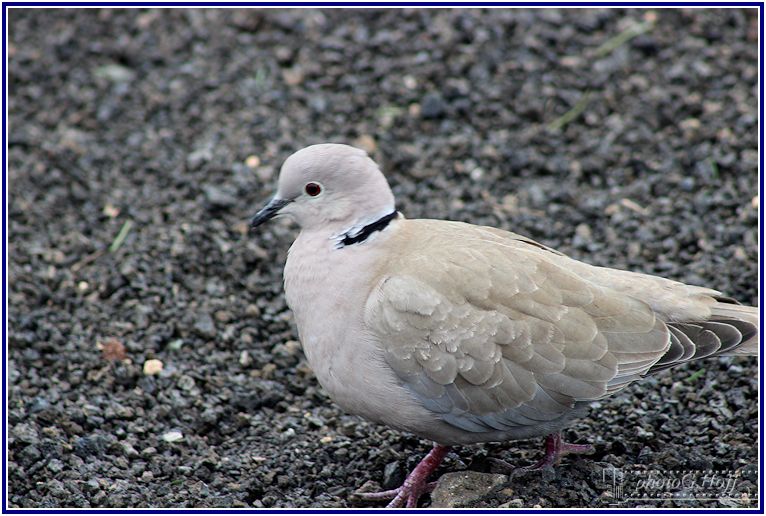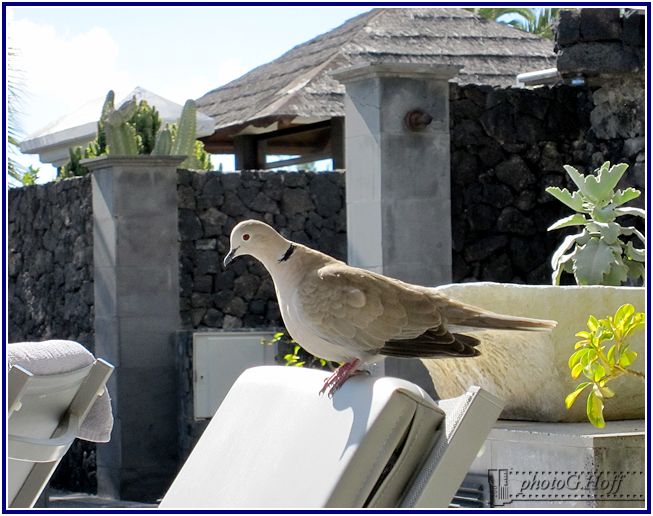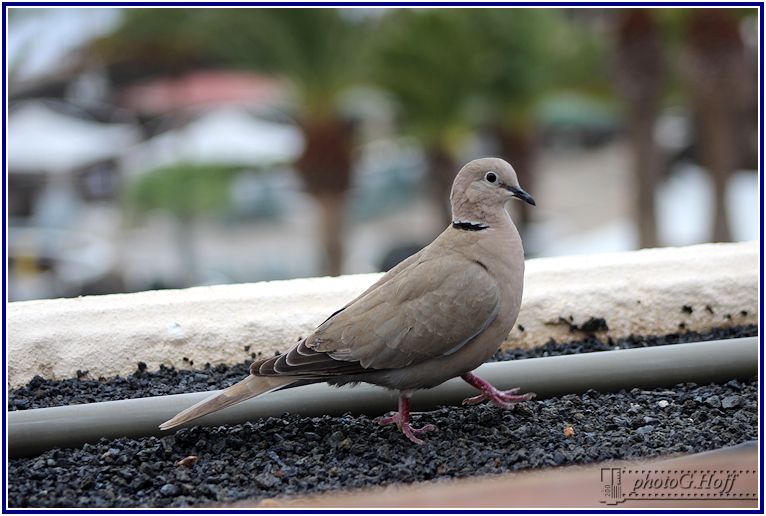 Lots of flowers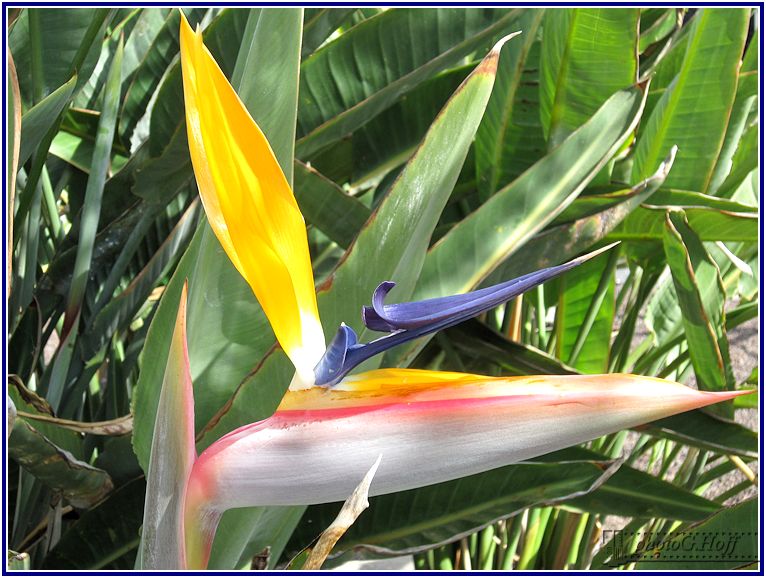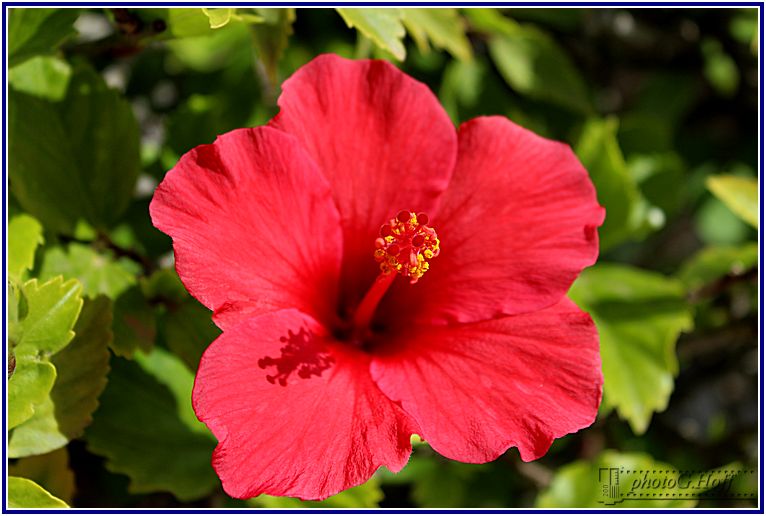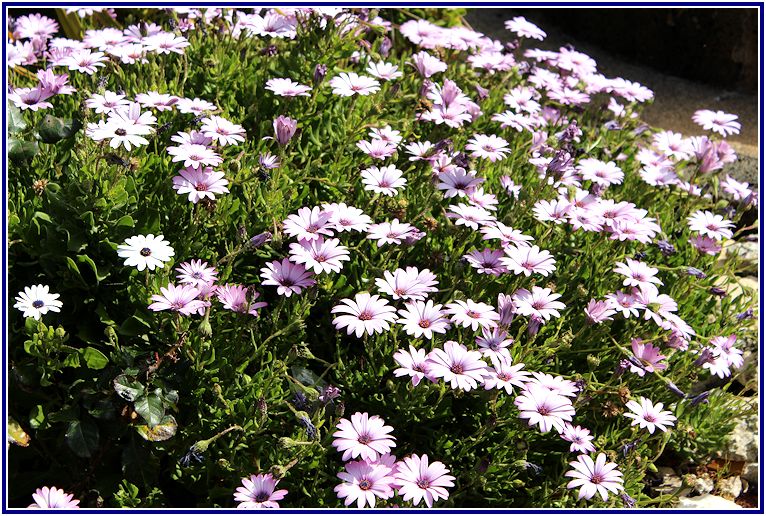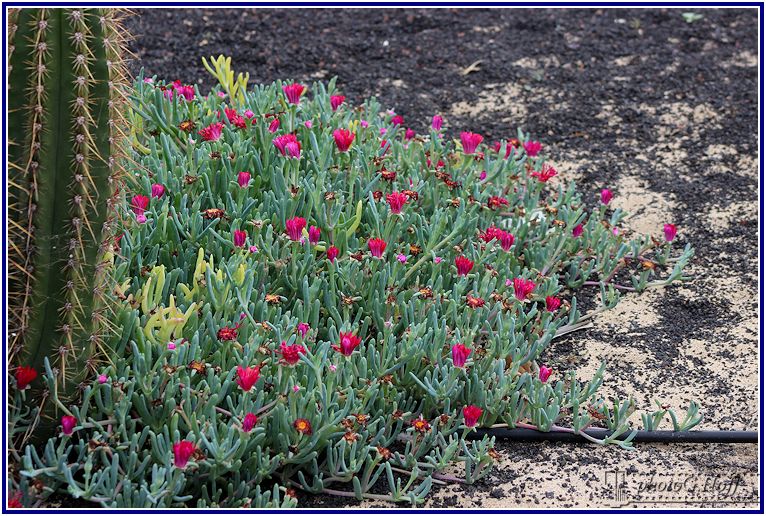 Palms everywhere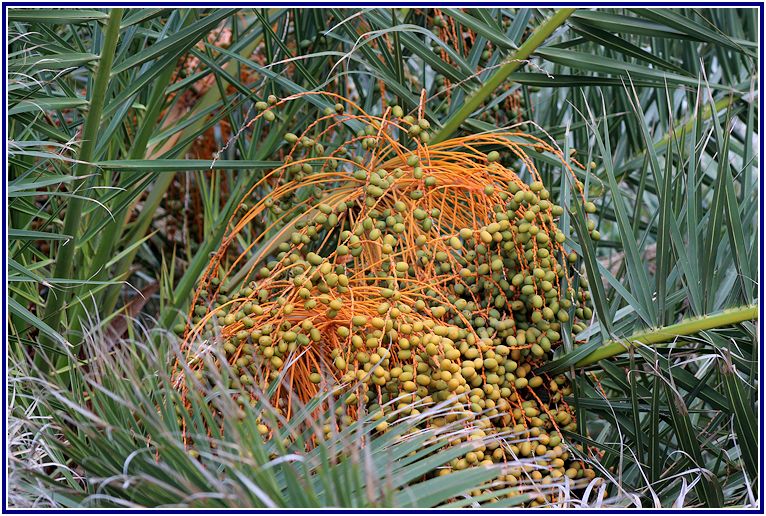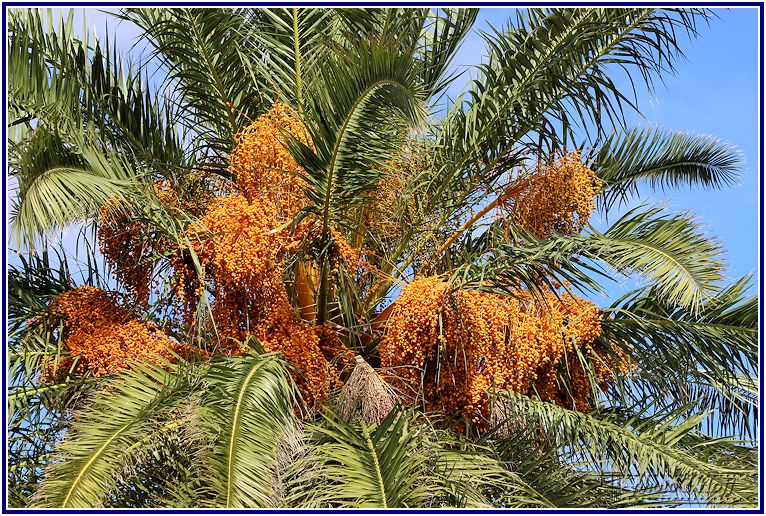 A house, Costa Teguise, near the hotel.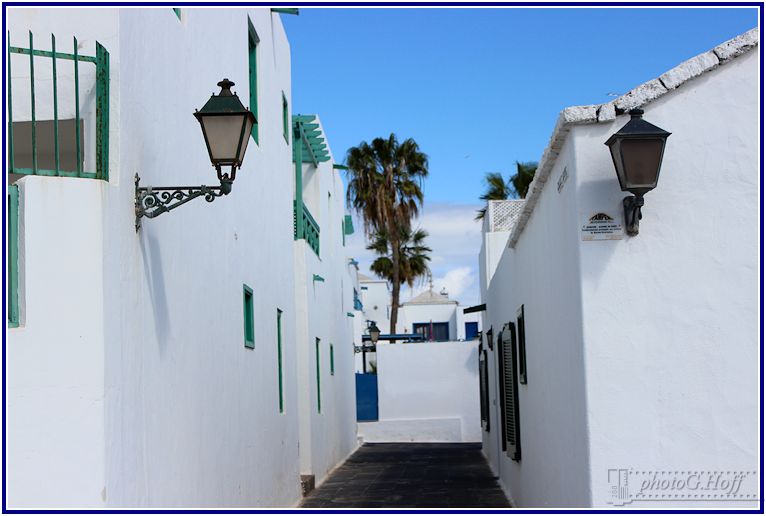 Volcanic mountains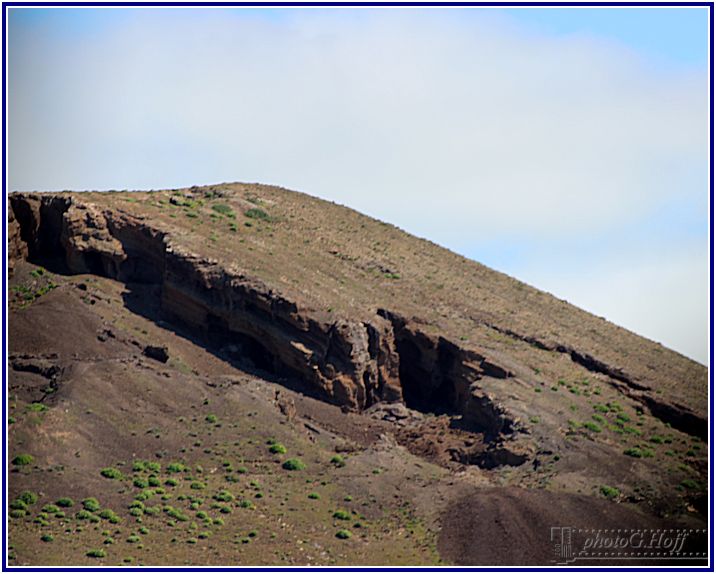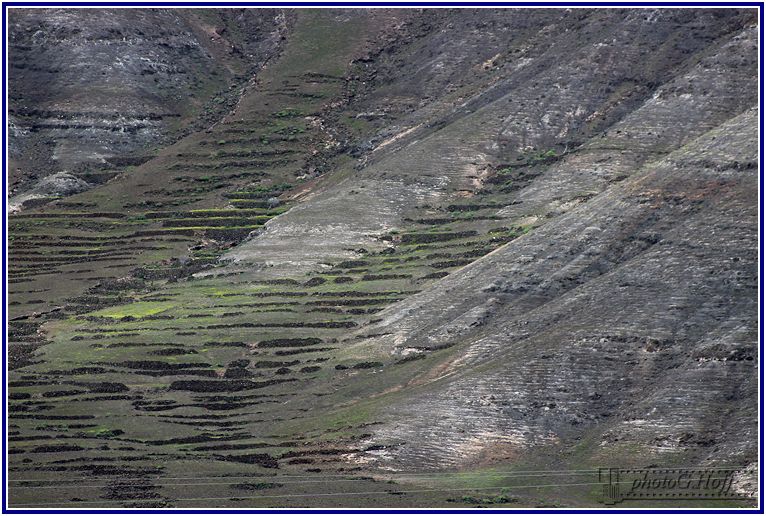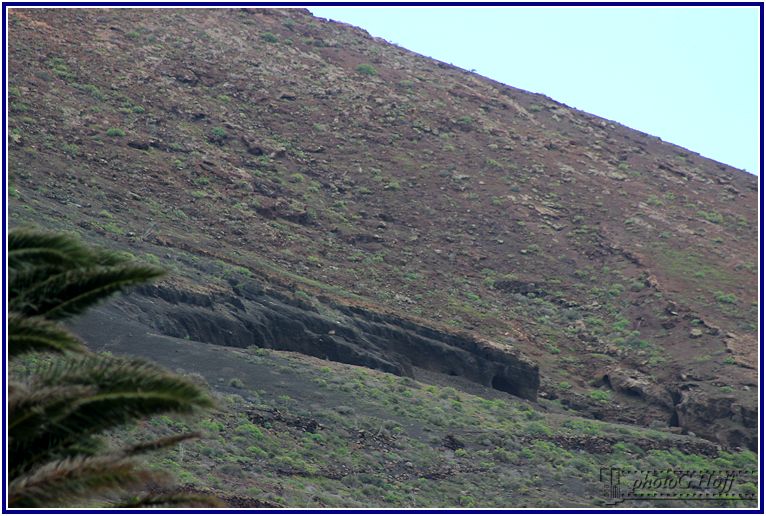 BACK